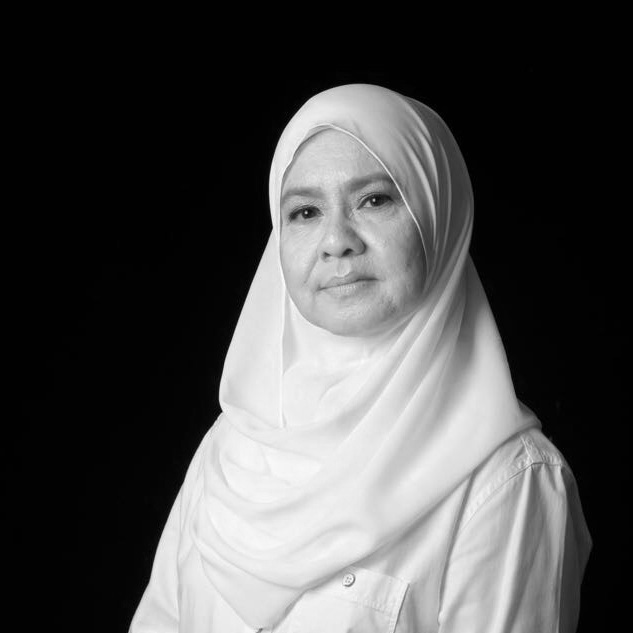 Lav Diaz (Philippines)
A grand master of world cinema, Lav is an inspiration for many independent filmmakers not only in Southeast Asia but internationally.
Known for his slow works—in fact, he has made several of the
longest narrative films on record—each carries his signature special sense of time. He sometimes refers to this as his 'Malay aesthetic'. Often, Lav call himself a Malay filmmaker.
When asked for a portrait photo, he just said, "Kindly pick my most embarrassing image from the internet."
We tried very hard, but it was impossible. We only found this embarrassingly good-looking one by Jake Verzosa. Presenting our head of jury, Lav Diaz!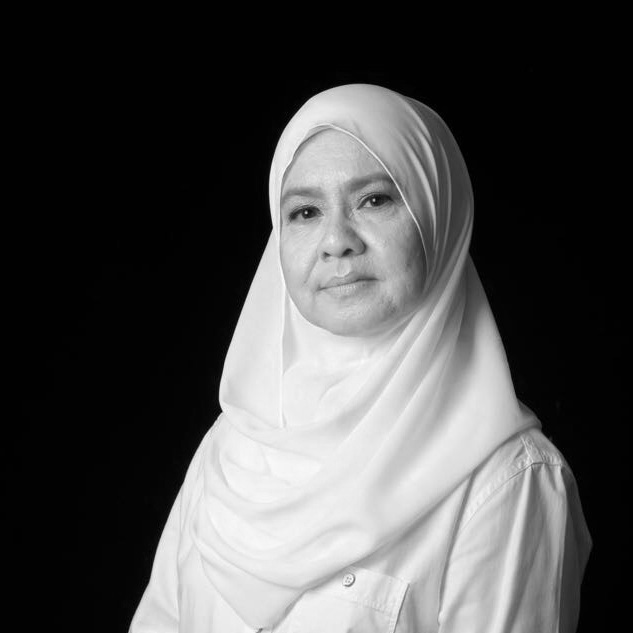 Fatimah Abu Bakar (Malaysia)
Fatimah Abu Bakar graduated with a Degree in Mass Communications (Journalism) from the MARA Institute of Technology in 1979.
She worked as a journalist for 26 years with the New Straits Times. She left in 2005 as Associate Editor.
Fatimah has also been an Arts proponent for close to 30 years as actor, dancer and acting coach.
Her teachers/mentors includes Suhaimi Baba, Maznah Nordin, Joe Hasham, and the late Mustafa Noor and Krishen Jit.
She has acted in film, television and the stage, and has performed in London (London International Festival of Theatre) and Berlin. The staging of dance-drama Jentayu under the Suasana Theatre Ensemble on both stages were a huge success.
Among the films, telemovies,tv series and tv dramas she has acted in are Maria, Cinta, Haq, KL24Zombies, Keabadian Cinta, Tasbih Terlerai, Kembalikan Syawalku, Taxi, Villa Tepi Surau and Nur.
Her stage apperances include Tun Kudu, Matinya Seorang Pahlawan, Orang ke-13, Killing of Sister George, Madame Mao's Memories and Ribut.
Among the award-winning actors she has coached includes Ida Nerina, Umie Aida, Deanna Yussof, Khatijah Tan, Ellie Suriaty, Erra Fazira, Maya Karin, Aqasha, Rosyam Nor, Sidi Oraza, Remy Ishak, Zul Arrifin, Farid Kamil, Sharifah Amani and Tiara Jacquelina.
Gertjan Zuilhof (Netherlands)
A history graduate from Leiden University, Gertjan Zuilhof served stints as a programmer at an arthouse cinema as well as a film critic before joining the Rotterdam International Film Festival team. This developed into a more than two-decades long career dedicated to Southeast Asian movies. He currently employs his programming talents at film festivals across the region of his expertise. In 2018, Gertjan presented "SEA of Sadness", the culmination of his curatorial experience, at the Taiwan International Documentary Festival and the Asian Film Archive in Singapore the following year.
In 2007, he won the Best Editor award for Syndromes and a Century at the inaugural Asian Film Awards in Hong Kong. The Bangkok Film Critic's Assembly awarded him for his work on Wonderful Town in 2008.
In 2010, he won Best Editor for the second time from the Asian Film Awards for his work on Malaysian director Chris Chong's Karaoke.
Lee is the most sought-after editor in Southeast Asia. To date, he has 48 films credits under his name, including Apprentice, Pop Aye, Malila: The Farewell Flower, Manta Ray, and Ten Years Thailand.