SeaShorts Film Festival 2018
"Before I became who I am right now, I was a student."
Next New Wave Competition
Return of the Salt Boy (1,2,3)
RETURN OF THE SALT BOY 1
"I consider myself a very serious programmer and curator, but I also make silly drawings 'as a sort of gentlemanly hobby' (Burgess)."
Programmer Gertjan Zuilhof curated a programme with divers views on the original inhabitants of the mountains, the plains and the islands of South East Asia. Many first nations. There are 3 parts of the programmes and showcasing the short films by Zai Kuning (Singapore), Pimpaka Towira (Thailand), Margaret Bong (Malaysia), Jen J. Balberona (Philippines), Loeloe Hendra Komara (Indonesia), Auraeus Solito (Philippines) and many more.
FIND OUT MORE: RETURN OF THE SALT BOY 1
FIND OUT MORE: RETURN OF THE SALT BOY 2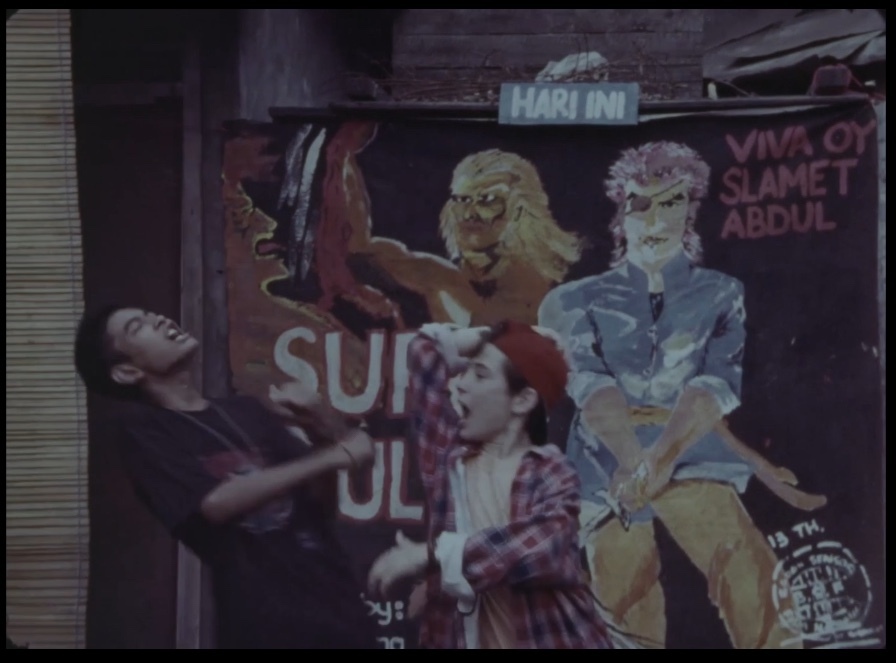 "Big directors start small. Marking twenty years since reformasi, step back in time to see the small beginnings of Indonesia's now big directors."
Screening Borders and Boundaries
"Anthology of five short films from Southeast Asia that generally deal with notion of border and boundary, either literally or metaphorically. Some of the themes explored by the filmmakers include: journeys and border crossing; belonging and displacement; issue around identity; and question of memory and nostalgia, among others."
The Window is Closed, Partially
"Sometimes you want try to figure out what's wrong with how you see the world. Maybe it's just how the world is - it's too vast, too untouchable. Maybe it's how it sees you."
Philms and Cheeps: SEA Animated Snacks
"When I started to curate screenings around South-East Asia featuring animation shorts, I was very often confronted with the assumption that "animation" was what Pixar and Disney were doing, or that it had to look like a Japanese anime movie or a computer-made, action-packed video-game. This selection is proof that despite those assumptions there are dozens of South-East Asian animators who refuse to conform and, au contraire, explore uncharted territories and create fascinating and highly idiosyncratic universes."
S-Express 2018
S-Express is an annual collaboration of short film programmes from eight countries (Thailand, Singapore, Indonesia, Myanmar, Cambodia, Malaysia, The Philippines, Vietnam, and Laos). This programme is an insight into the development of filmmaking in the region. It aims to bring the selected films from each region to travel to their neighbouring countries.
Programmers: Sanchai Chotirosseranee (Thailand), Leong Pui Yee (Singapore), Fransiska Prihadi (Indonesia), Thaid Dhi (Myanmar), Park Sungho (Cambodia), Tan Chui Mui (Malaysia), Francis Joseph Cruz (The Philippines), Helene Ouvrard (Laos) and Marcus Manh (Vietnam).
FLY is an annual "ASEAN-ROK Cooperation Project" funded by "ASEAN-ROK Cooperation Fund". Initiated in 2012, the "ASEAN-ROK Film Leaders Incubator: FLY" selects 22 aspiring filmmakers from the 10 Southeast Asian countries and South Korea to be divided into two groups to make short films within a 2-week supervision and instruction by notable Asian filmmakers in a film-making workshop. It is regularly organized by the Busan Film Commission and the Asian Film Commissions Network with supporting film industry agencies in ASEAN countries taking turns every year to co-organize the event. So far, six films out of the twelve made in the FLY workshops from 2012 to 2017 have been selected for the FLY showcase in SeaShorts 2018. All six films deal with themes of human relationships, mostly those within a family as audiences will be able to fully empathize and sympathize with characters in films beyond borders.
Shortcuts is a competitive short film funding scheme for new directorial voices through educating and nurturing via mentorship and workshops.
A total of 3 phases for this workshop, including storytelling Workshop, Script Development Workshop and Pre-Production workshops. At the end of the workshop, 3 Best Scripts will be given RM40,000 funding each, to produce their short film.
 
Love Letters to/from Japan
Love makes things possible. Both rhetoric and poetic as most love letters may look like, this collection of films reflects the shared world view of young filmmakers from Southeast Asia and Japan presented in a rather creative manner. Made during the "...and Action! Asia" workshop, this annual collaborative opportunity was initiated in 2015 by the Japan Foundation Asia Center and has since been active.
Me and Me': Female Japanese Artists Now
"Most of them born in the 90s, the female artists take up animation as a tool to carve the world outside."