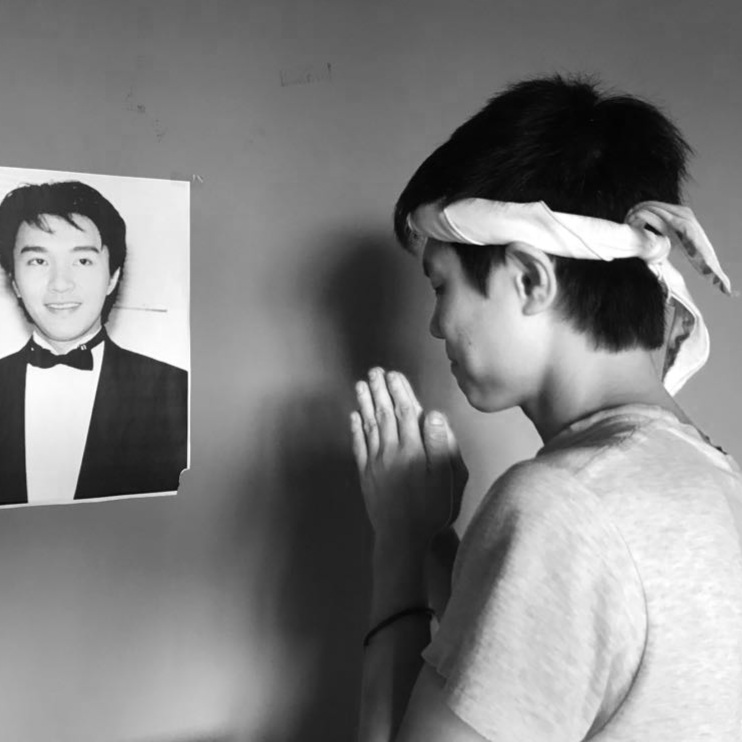 Festival Director: TAN CHUI MUI
"To watch films together, to talk about films, or to talk about something else other than films, to meet, and then to go back to continue making films…"
Tan Chui Mui is a Malaysian filmmaker. She has also been on the jury panel for many international film festivals like Clermont-Ferrand, Busan, Shanghai, Taipei, Rotterdam, and more. She has been actively mentoring young filmmakers, and was the Directing Mentor for Asian Film Academy.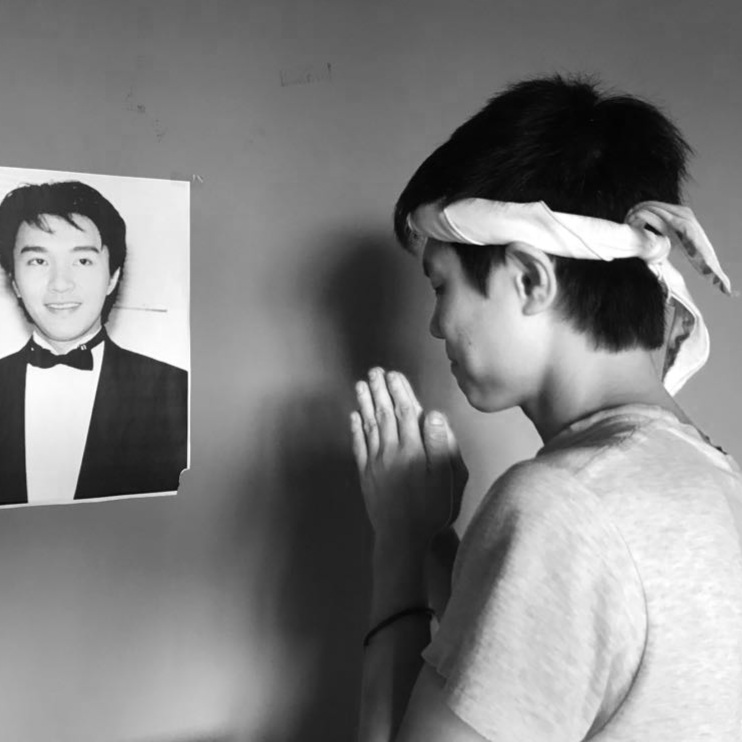 Program Director: JACKY YEAP
"In 2017, I requested 2 months unpaid leave from the company in order to have time to rest. I believed that 2 months is rather reasonable and sufficient for me to recover from physical and mental tiredness. However, I started to feel lost despite the holiday, just after 1 week. I was wanting the holiday to finish soon! I missed the time when I had so much work to do. My body was burning with all the passion for filmmaking. SeaShorts provided this element to me! The team is small but the festival looks big. The preparation job is hectic whereby every team member needs to handle several tasks at the same time. I love having things to do, I love when we come up with something to make film world better."

Jacky Yeap graduated from University Malaysia Sarawak with a Major in filmmaking. He is currently a Junior Director at Da Huang Pictures. With 4 years working experience under the supervision of Tan Chui Mui, Jacky has helped organize several film events like the FINAS Young Filmmaker Workshop, SeaShorts Film Festival and the Astro Shortcut programme. Sometimes his boss will guide him about the filmmaking, sometimes his boss will teach him how to cook, "Sometimes Love Makes Me A Dangerous Person" is his first feature film.
Partnerships and Engagement Director: NICHOLAS CHEE
"Why I work for SeaShorts? Because I want to help grow our ASEAN storytellers."

Nicholas Chee is the founder of Sinema Media Pte Ltd, a Singapore-based film and media project consultancy. In 2006, he started the Sinema.SG website as a news platform for Singaporean independent film and from 2007 to 2012, he co-founded Sinema Old School, Singapore's first independent community theatre showcasing independent and short films. He also created ciNE65 in 2011 and the National Youth Film Awards in 2015, both award platforms to discover and showcase young Singaporean film talents. Nic is also an award-winning filmmaker and is the executive producer of original and branded content production company, The Flying Kick Asia, based in Singapore with offices in Kaohsiung and Seoul.
Head of Film Forum: MEGAN WONOWIDJOYO
"I am really inspired by Chui Mui's vision of building the Malaysian New Wave and bringing together a Film Community in Malaysia. I joined SeaShorts 2018 in Penang, and loved the friendly atmosphere where filmmakers, programmers and critics, all gather as one big family because we love film. I wished there were more film students at the festival last year. So I hope in whatever capacity I have as a Film lecturer to immerse the young generation into this lovely family Chui Mui is building. I believe however small the Malaysia New Wave may be now, it can always get bigger when we come together. "
Megan is the Head of the Foundation Programme in Faculty of Cinematic Arts, Multimedia University. With a background as a Film Editor, she is an Artist and Filmmaker. Her distinctive animation Study of a Singaporean Face was commissioned for the opening of the National Gallery of Singapore in 2015. Her debut animation LIBERTAS won the Best Screenplay at the 6th Indonesian Film Festival 2011 Short Film competition and was a finalist for Best Short Animation at the prestigious AFI Fest 2011, Los Angeles. Her debut short film Woman at Home was in competition at Seoul International Women's Film Festival in 2017. Megan graduated with a Master in Arts (in Drawing) from College of Fine Arts, University of New South Wales, Sydney, Australia
Festival Manager: LIM HAN LOONG
"When I was studying in university, there wasn't a film festival nearby that allowed me to watch short films that were eye-opening. Even if there was, traveling would've been a barrier as it may have required long-distance flights.
Now that I have a chance to run the SeaShorts Film Festival, I hope that many younger filmmakers will learn about films especially those from our neighbouring countries. I think Southeast Asian short films can represent this goal of mine.
This is a film festival that is a carefully curated and organized by a bunch of young filmmakers.
Like many other festivals, we celebrate, we cheer - for the Southeast Asian short film."
Lim Han Loong was born in 1992 in Ipoh, Perak. He's a young, aspiring film director and actor in screenplay who started to get involved in the industry since 2012. His work The Way We Love was selected as the finalist of Astro New Director Award 2014 and also SKT Short Film Competition 2015, which was recognized as ASEAN Top 10 in the competition. His short film 1304km: Girl from Sumatra (2016) was selected entered as the finalist of BMW Shorties Competition. He is currently working on his first feature film and running errands for SeaShorts Film Festival.
Hospitality Manager: SHARIFAH ARYANA
"This will be my second time working with Next New Wave as a Hospitality Manager and I honestly do it because we make a good team. SEAShorts is a very good platform not only as a filmmaker but as a budding student fresh out of college, to find a community that will support and teach them a thing or two about filmmaking in general. SEAShorts is a safe space for people from all walks of life to come and speak as filmmakers."
Sharifah Aryana is a freelance actor and producer based in Kuala Lumpur. After finishing her diploma, she joined Feel Good MY as a Public Relations manager all while producing for both film and theatre. She was involved in the Next New Wave Young Filmmakers workshop-organising team handling Hospitality in 2017. After graduating from her degree from University of South Wales in 2018, she is currently working as a freelance producer and actor.
Graphic Designer: YAP JIA ERN
"I did not plan to join Sea≈horts, in fact I never knew about it before I started this event design job. My first encounter with Da Huang Pictures began by ordering a movie magazine that is published by the company's staff - I met up with the editors to collect my order, but it did not end being just that. One of the editors, Jacky, invited me to be his movie's supporting actress. Soon, when he took on the role at SeaShorts 2019 as Programme Director, he remembered that there is a friend who studies graphic design, so he asked for my portfolio and that is the continuation of the story between SeaShorts and I."

Yap Jia Ern, born in 1997, is a graphic designer based in Kuala Lumpur, Malaysia. View her portfolio here:
https://www.behance.net/yjiaern
Publicity Manager: TRISTAN TOH
"I've always believed that I had a keen interest in cinema, though in reality did not venture any further than a comfort zone moulded by conventional cineplex fare and Rotten Tomatoes scores. That changed during my stint at an arts centric non-profit. As cliché as it is, a new world of film opened up for me, one that included movies serving to not just entertain but to also challenge, provoke, resonate, and perhaps, reform. These deserve a wider audience, and SeaShorts is a fantastic platform for doing just that."

Tristan is a writer who has penned countless bios but inexplicably finds it difficult to create his own. In short, he dabbles in all manner of communications work, encompassing public relations, marketing, journalism, and translation. When not hunched over his laptop cranking out assignments, he can be seen weeping over Arsenal.